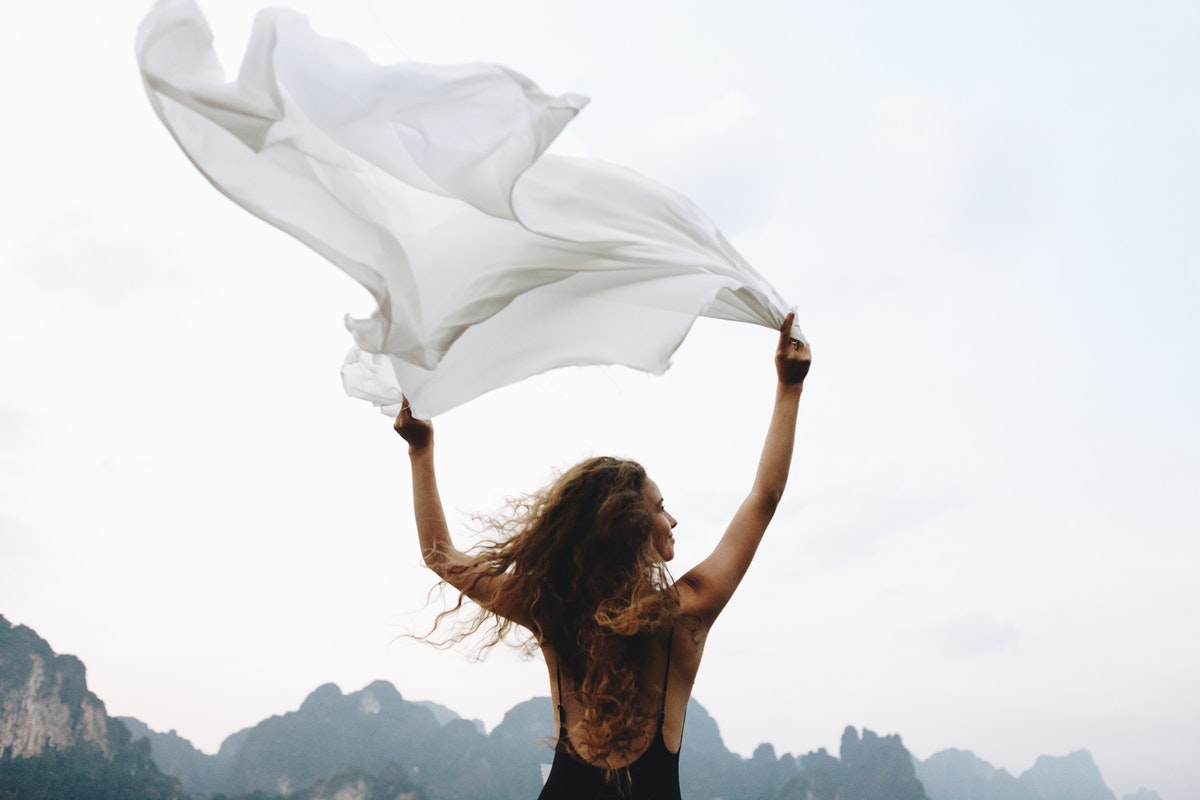 WHAT IF 2019 COULD BE THE YEAR OF YOUR DREAMS?
What would that look like?
A deep sense of empowerment, calm & fulfillment, feeling like you are in the driver's seat of your life, knowing that the best is yet to come…..
But how do you get there?
I've been there - feeling like my life wasn't my own, envious of those around me who seemed to write the rules of their own life - and were deeply satisfied while doing so. Friends who didn't have to miss out on the things they really wanted to do for the things they felt like they had to do. "What is their secret?" I asked myself, too many times to count.
On the surface I "had it all" - a PhD, was promoted to a higher position every few years, the house, the car, trips every year……. but honestly I felt as if these accomplishments were controlling me, instead of ME being in control of my own life. How did I get here?
And the little secret that nobody knew - I was crippled by a disempowering lack of self worth that affected all areas of my life, from professional to personal. Unconsciously I was seeking validation in order to feel worthy from external sources - bosses, colleagues, friends, even strangers! If I did receive it I quickly questioned its validity or even disregarded it, and when I did not receive it I just knew it was a reflection of my true value. Looking back on this I hurt for the girl I was once was……………..

What changed?
Almost 2 years ago I contacted my VERY FIRST coach after being stuck in a toxic "situationship" most of 2017. I was hurt, confused, and my self worth was at an all time low. Needless to say, this first coaching experience led me to another..... and another..... and one year later my life is almost unrecognizable. In a good way! This year has been amazing- I dumped the toxic relationship, created a sense of self worth that is unshakable, and have made lasting memories with family and friends.
What I've learned throughout this process is that we actually ARE in control of our own lives – although most of us are either not aware of this or are too afraid to take action! I fell into both camps – although I have been successful throughout my life at reaching my goals despite any and every obstacle along the way, I realized that my goals weren't truly aligned with the life I wanted to live. So many factors go into the mindset you currently have – your parents' beliefs, early life experiences, societal beliefs…
I could go on and on.
But when you strip it all away, it's easy to find out why you aren't happy. Because you aren't living YOUR life!
DON'T SPEND ANOTHER YEAR STUCK & UNFULFILLED
Because I have been there.
I know what its like to feel completely disempowered, but I also know what its like to take back control and start living life on MY terms.
I didn't do it alone, and you don't have to either. I have taken everything I learned from hitting rock bottom to taking back control of my own life and created a powerful 6 week intimate experience so that YOU don't have to spend years learning what I did!
Through this empowering experience we will work together to identify the root cause of your disempowering beliefs, and together we will create and implement strategies to help you regain the control you so deserve.
If you are ready to make 2019 the best year of your life – don't waste another minute living life on someone else's terms, just hoping that happiness is around the corner.
And the best part is - it took me years and over $10k - but it doesn't have to for you!
how is this possible?
I've taken everything I learned in 2 years, 3 coaches & over $10k and packed it into a 6 week 1:1 Intensive just for you!
MINDSET SHIFT
Come with me as I take you through years of learning experiences and mindset work, fine tuned into just a few weeks! Through the weekly readings, course modules, and homework, you will begin to notice a mindset shift and a new, empowered way of seeing your life.
Situations, people, and relationships that were previously viewed as obstacles and causing you to be unhappy will be dealt with ease - and everyone will notice this new, more empowered you.
What are you waiting for?
REAL-TIME GUIDANCE & COACHING
During our weekly (6 total) private coaching sessions we will follow a loosely defined path designed to lead you from where you are today, to the life you only dreamt was possible.
Although our sessions will normally expand on the work completed in that week's modules, often situations arise in your life that need immediate attention and our coaching call may be directed there. This is one of the advantages of the Intensive 1:1 program - no matter what arises in your life you can circle back to the modules at any time, even after you have completed the program!
In addition to the 1:1 sessions, you have unlimited email and Voxer support throughout the program - which can be a lifesaver as you navigate through the changes you are making in your life!
You are never alone when you are in this high touch program, and I truly believe that when someone is in your corner you are more likely to make bold, life changing action!
Looking for your #tribe? Look no further! As a part of the course package, you will get real-time guidance and support from our secret FB group, filled with women just like you - who are taking back control of their own lives.